Team
We look forward to your visit!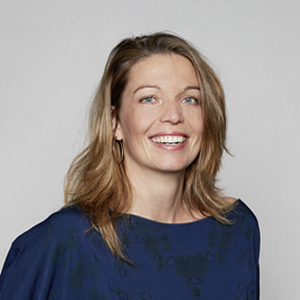 Dr. med. Melanie Baumgardt
FMH Children's and Youth Medicine | K-Taping Certificate | Licence for Hip Sonography 2016 | Licence for Practice Laboratory (KHM) 2017 | Practice Owner
I was born and raised at the beautiful Baltic Sea, studied in Regensburg, Leipzig and Berlin. In 2007 I completed my medical studies and moved to Zurich with my still small family. I wrote my dissertation in the neonatology department of University Hospital Zurich under the supervision of Professor Bucher and began my clinical training as a pediatrician there in 2008. From 2009 until 2015 I continued my clinical training in various departments of the children's hospital in Zurich. During a CAS in Developmental Pediatrics (2015/16) I expanded my knowledge in specific issues concerning the development of children. My passion for practical medicine was awakened at the pediatric practice of Dres. Thomann and Geiser in Schlieren, where I was working as assistant doctor in 2015. From 2016 to 2017 I gathered further valuable insights at the Kloten Children's Medical Centre, the Children's Practice Uster and Sihldoc4Kids AG.
However, my most important teachers are probably my own children Gàbor (2004), Jonna (2006) and Selma (2011). I live in the heart Zurich together with my partner and children.
Languages: German, English, basic knowledge Italian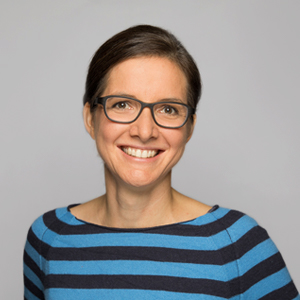 Dr. med. Anna Müller
FMH Children's and Youth Medicine
I was born and raised in Southern Germany. After studying medicine, I completed my residency from 2005 to 2012 at the children's hospitals in Ludwigshafen and Reutlingen in general pediatrics and neonatology. Together with my husband and my 3 children I have been living in Zurich since 2012. From 2013 to 2018 I was the senior physician in the pediatric department of the Zollikerberg Hospital.
There, I treated children in acute situations as well as children continuously as a pediatrician. I really enjoyed accompanying families and children over a longer space of time, so as of 2018 I decided to leave the hospital and join a pediatric practice.
I am looking forward to accompanying your child throughout the various stages of development.
Languages: German and English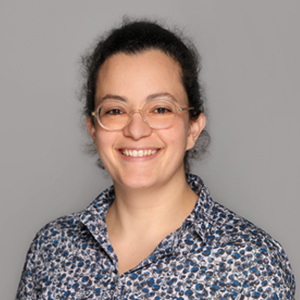 Dr. med. Rabia Liamlahi
FMH Children's and Youth Medicine | developmental pediatrician
Born and raised in Munich, I went to Berlin to study medicine and to the Université Libre in Brussels for half a year. In the last year of my studies, I already spent 4 months in Zurich and completed part of the so-called practical year at Triemli City Hospital. After finishing my studies, I moved back to Zurich from Berlin in 2009. Fortunately, I had the opportunity to write my dissertation under the direction of Professor Latal in the Developmental Pediatrics Department at the Children's Hospital Zurich. During my clinical training as a pediatrician at the Triemli City Hospital and Zurich Children's Hospital, I was able to gain experience in various wards in general paediatrics as well as in neonatology and intensive care units. After obtaining the FMH Pediatric Medicine, I decided to specialize in developmental pediatrics, where I still work as a senior physician. Now I would like to get to know the work in practice. I am particularly looking forward to accompanying children and their parents over a longer period of time in different phases of life.
In my private life, my three children (* 2016 and ** 2019) ensure that my husband and I do not get bored.
Languages: German, French, English, basic knowledge of Spanish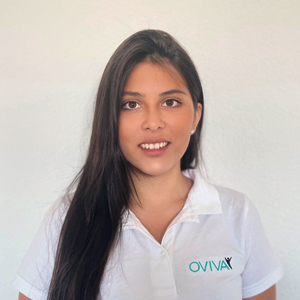 Andrea Pazmiño Friesecke
Ernährungsberaterin BSc SVDE
I spent my childhood in Quito, Ecuador together with my two siblings and parents. There I went to the German School, where I completed my school career with the german Abitur. After that I moved to Switzerland, my second home. I completed successfully the bachelor of science in nutrition and dietetics at the Berner Fachhochschule. I have been working as a nutritionist for Oviva in eastern Switzerland and Zürich since 2021 and offer nutritional advice in german, english and spanish.
In addition to my work, I enjoy spending time with my husband and, since 2019, also with my little son.
I support children and parents with their wishes, needs and goals with personal consultations and contact through the Oviva app. I am happy to advise you on your individual nutritional issues.
Languages: german, english and spanish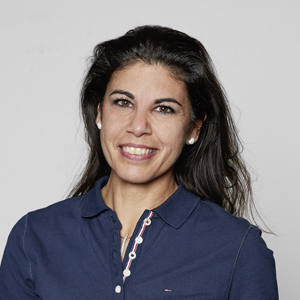 Katja Allevato
Dipl. med. Practice Assistant, graduated 1989 | Dipl. med. Practice Secretary, graduated 1994 | Dipl. med. Practice Manager, graduated April 2017
I grew up in Wettingen in the Canton of Aargau. I am Mother of a son. Since my training as a medical practice assistant more than 25 years ago, I have been working with pediatricians for the health and well-being of children. In addition to my training as an MPA, I have also been trained as a doctor's and hospital Secretary and recently as a practice manager. In spring 2017 I successfully completed this training. I attend further training courses in order to keep track of the latest therapy techniques and treatments. I am pleased to be able to apply the knowledge I have acquired as well as the valuable practical experience that I have been able to gain over a long period of time in Dr. med Baumgardt's newly opened, well-equipped medical practice. Here we are able to provide your child with the best possible medical care.
Languages: German, Italian, French, basic knowledge English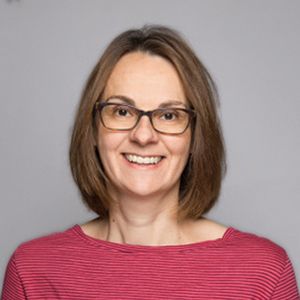 Michaela Oswald
Pediatric Nurse
I was born and raised in Southern Germany. There I also successfully completed my training as a pediatric nurse.
I have been working in different areas of pediatric medicine for over 25 years. Before joining the Flora team, I was able to gather practical experience in a children's permanence for almost seven years. The well-being of children and their parents is very important to me, therefore I'm glad to be able to accompany and care for them professionally. I am very happy to be able to apply all my knowledge and skills at the Flora children's and youth practice.
Languages: German, English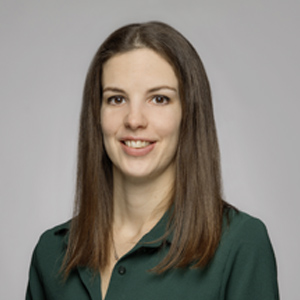 Fabienne Kurmann-Dolder
Health Specialist
I was born and raised in Olten, where I also completed my training as a health specialist at Olten Hospital in 2010. During my time working at the same surgical ward, I travelled to Zambia for four months in order to participate in a medical project and also to further my personal development.  
Afterwards I started working at the children's hospital in Lucerne, where I worked in the department of pediatrics and oncology. Through working there, I discovered my joy of working with children. I was then given the unique opportunity to travel around on a motorboat for nine months to visit different countries and islands together with my parents and my two sisters. After my return I continued working at the children's hospital in Lucerne for another year. After meeting my current husband and father of my children I moved to Zurich and worked at the Triemli Hospital where I worked as a physician's secretary for three years. During this time, I gave birth to my daughter. From October 2017 to October 2019 we lived in the Dominican Republic and enjoyed the Caribbean culture. We had another child, so for two years my main job was being a mother. Since the autumn of 2019 we moved back to Zurich and I'm looking forward to using my professional experience and my experience as a mother in the Flora practice and to being allowed to accompany you and your child.
Languages: German, English, intermediate knowledge Spanish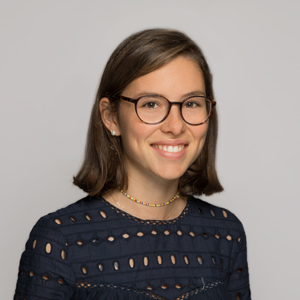 Leandra Renggli
Medical Practice Assistant EFZ
I was born and raised in Affoltern Zurich, where I still live with my family. I completed my training as medical practice assistant (EFZ) in a pediatric and general practice in Dänikon and successfully finished it in the summer of 2018. In my free time I spend a lot of time with children as an active leader in the Scouts St. Luzi. I like to be surrounded by nature and I am interested in foreign countries and cultures, which I have gained insight to on various trips together with my family. I look forward to applying my acquired knowledge and experience of the last three years in the children and youth practice Flora.
Languages: German and English